ENDODONTIC RETREATMENT
With proper care, teeth that have had root canal treatment can still last a lifetime. But sometimes, a tooth that has been treated doesn't heal properly and can become painful or diseased months – even years after treatment. If the tooth failed to heal or develops new problems, you have a second chance to repair it. An additional procedure may be able to support healing and save the problematic tooth.
If you have pain or discomfort in a previously treated tooth, call us today and talk to our endodontist about retreatment.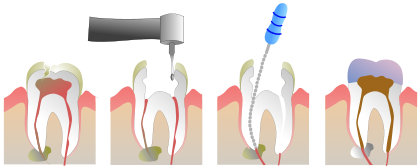 CRAIG A. SHAPIRO, DMD, PA
5
 out of 5 stars based on 2 Endodontic Retreatment reviews.
---
Our Latest Patient Testimonial
Excellent professional treatment in every way including staff and Dr Shapiro.
– Joseph P
Our Latest Patient Testimonial
Excellent Care
– Janille M